It's that time of the year when I have to get creative and try to work out which Greek vase image I am going to attempt to replicate on a pumpkin. I've included some of the images below as well as a couple of my YouTube vlogs. There's even a list of my Night of the Livy Dead podcasts in which cover a range of macabre and spooky tales from antiquity.
I hope you enjoy!
The pumpkin vases.
Here are some efforts from previous years.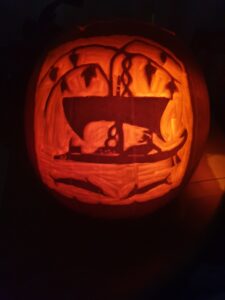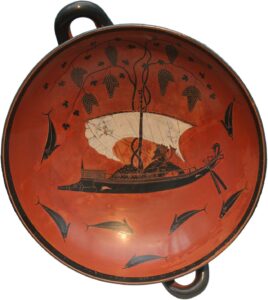 In one myth Dionysus was captured by pirates but turned them into dolphins. He also did a bit of ship redesign, note how the mast had vines growing around it. The original is dated to circa 530 BCE by the famous artist Exekias.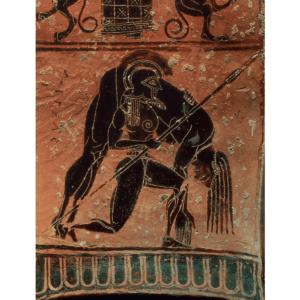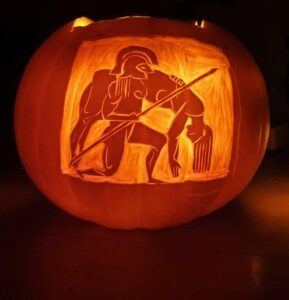 This one is a bit of a personal image for me. After University I had this done as a tattoo. It's on the Francois Vase (570/560 BCE). Here Ajax carries the body of Achilles. On the vase the dimensions are more easily hidden but they were problematic when transferring to a pumpkin. Part due to my limitations but also because it's a rare flat image on the vase (it's by a handle). Most vase images are on a curved surface, this one wasn't. Fun all the same.
I'll stick with Achilles as here he's fighting Penthesilea, the Amazon Queen. I cut through the pumpkin to reveal the Amazon's skin which gave it the white quality on the vase. If you're interested in learning more about the vase I did a vlog on it below: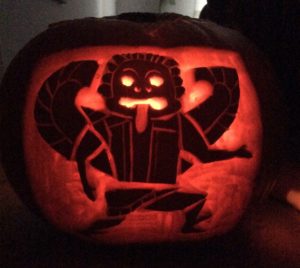 If it's Halloween you have to have a gorgon. One of my favourites.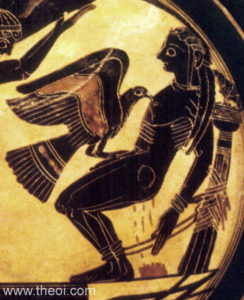 More gruesomeness, it's Prometheus having his liver eaten. The closest you get on a Greek vase to trick or treat.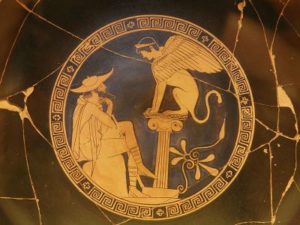 Another fearsome animal, this time it's Oedipus and the Sphinx.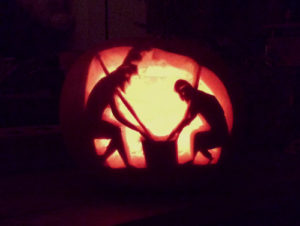 One final appearance by Achilles, this time playing Ajax on this famous vase by Exekias.
How to have a go yourself.
If you want to give it a go here's a vlog which might help.
Halloween Podcasts.
It's not just vases at Halloween, I'll be releasing another in my Night of the Livy Dead podcast series where I talk about suitably themed subjects. If you want to listen to some of the previous ones here they are:
[libsyn_podcast id=5845833]
In Part One a special guest and myself discuss werewolves and vampires in antiquity and the modern day.
[libsyn_podcast id=5864610]
In Part Two we carry on and pickup up on a variety of other ghostly goings on in antiquity.
[libsyn_podcast id=7301402]
In Night of the Livy Dead 2 I recap on some of the stories.
[libsyn_podcast id=11807579]
Part one looks at human sacrifice practised in Mesopotamia and the eastern Mediterranean as well as Carthage.
[libsyn_podcast id=12172820]
Part two, it's the time of Greece and Rome to come under scrutiny. They certainly had blood on their hands on more than one occasion.
Remember that you can find me on instagram and twitter (both @ancientblogger). I'll be updating both with the upcoming Night of the Livy Dead podcast for this year and the pumpkin design. Thinking caps on!